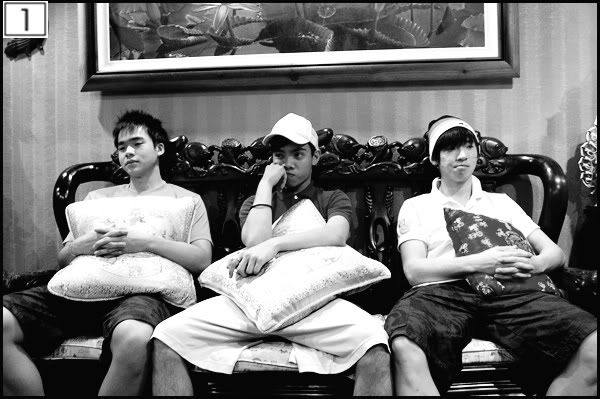 That's Aaron, Nick & Zhiji stoning due to boredness, like
duh
.
They just wanna have krrunch together, but failed.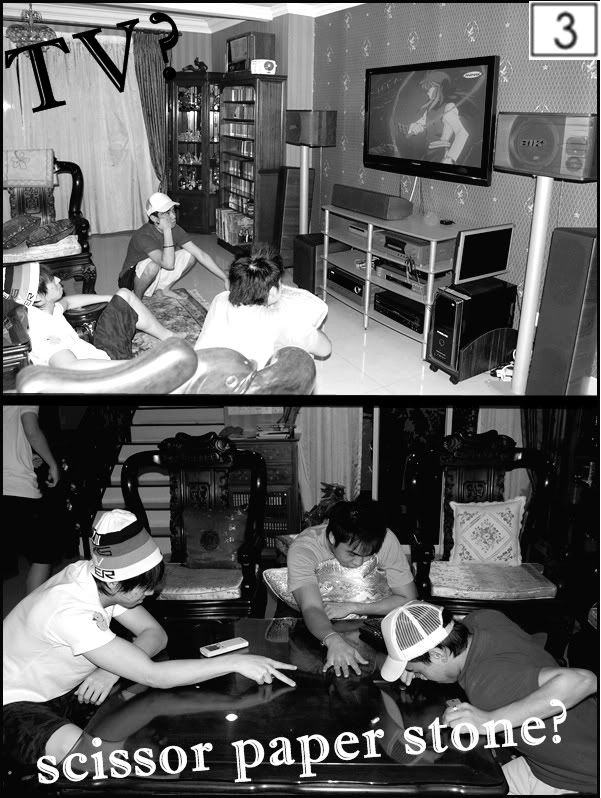 Tried to entertain themself with tv shows; bored enough to even play
SCISSORS PAPER STONE
!!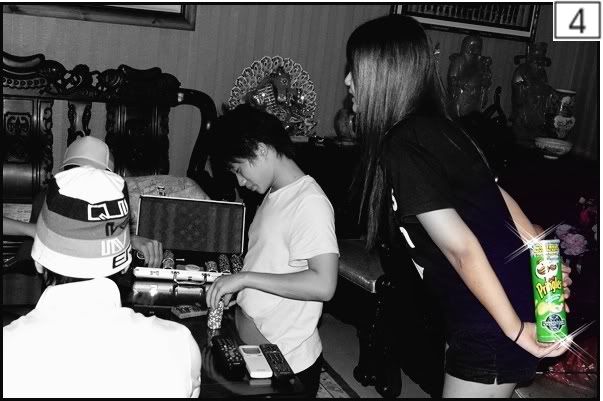 Until I came bringing my secret weapon! Tee heee.
(I was hiding my Pringles, lol)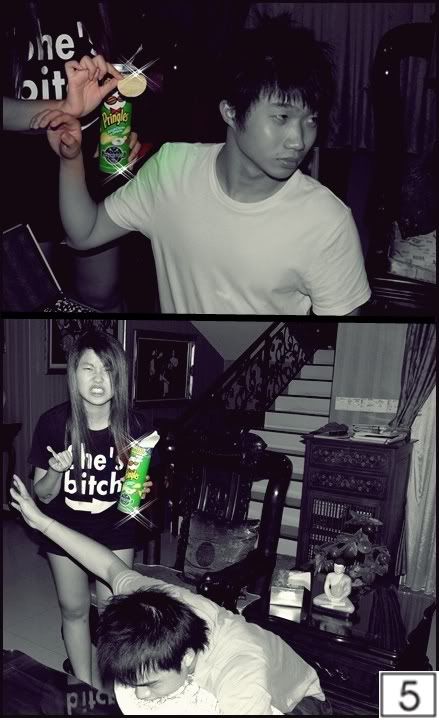 I being kind enough to FEED Kok Hoe & Aaron but OBVIOUSLY, they tak layan me. =/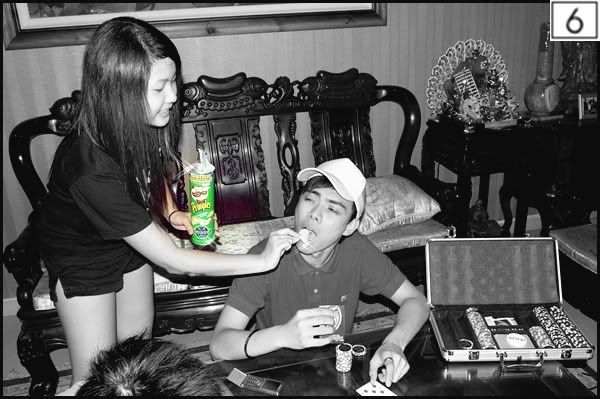 Hhaha, my dear son.. HAVE TO LAYAN THE MOM LA RIGHT!? :P
LOOK! He started jumping around, singing the "when I say JUMP you say how HIGH.." lol.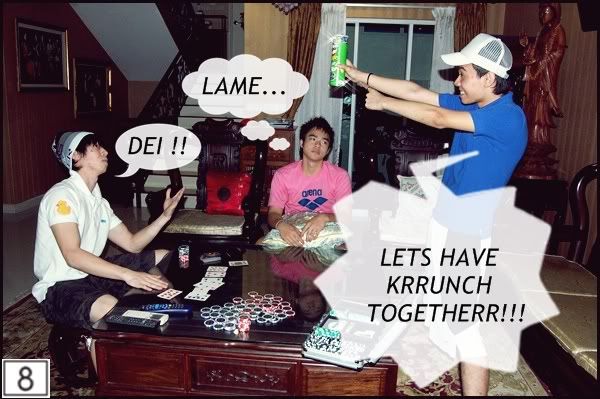 He knew the
POWER of PRINGLES
, nyek. Of cause he wanna share with his heng dais right? But....
(the picture says it all)
No choice lor, they prefer violence I suppose? HAHAHHAH.
The whole situation got hyped up, even aaron's crying with the Pringles in his mouth.
(too happy already lol)
Yes, I myself got over excited and start playing around with the DSLR.
(hyper until cannot hold the DSLR properly, lol?)
So remember, have krrunch with Pringles!
p/s: I can't wait till the day I leave M'sia & step in S'pore with the nuffies! Hehehhheee. :P
p/s: (ii): PHOTOS CREDIT TO KENNY, NICK ALEC, AARON LIM, KOK HOE! love em' (they want me to write this LOL)