Yes my title says it all, finally im blogging about my AWESOME s'pore trip I went last month with Hui Bin, Jia Qian & Kar Shie! ((: - It was a very spontaneous plan but I'm glad we went!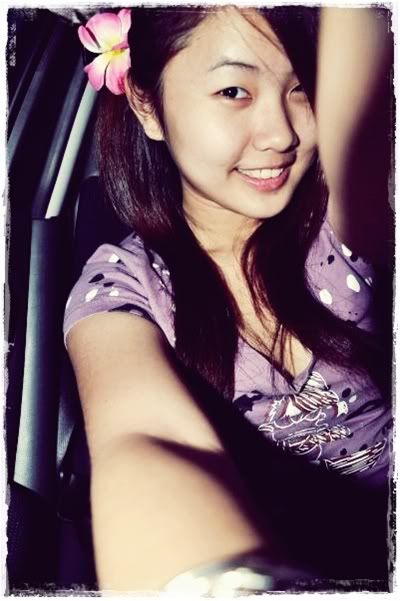 No this is not taken during the s'pore trip, just showing you how happy am I now cause
college is starting tomorrow!
(after a long..... 3 months break)
I know la, I don't have double eye lid! Hen sad can.
Oh and if you noticed
(which I think you might have a problem if you tak notice fml)
, my pictures are HUGE compare to my previous post cause I always wanted to use big big pictures for my post and finally I decided to give it a shot so I logged on to photobucket.com & now I think the pictures are too big & its actually damn mafan cause you have to upload one by one then copy HTML also one by one woah I think I very the 'long gas' I shall stop now.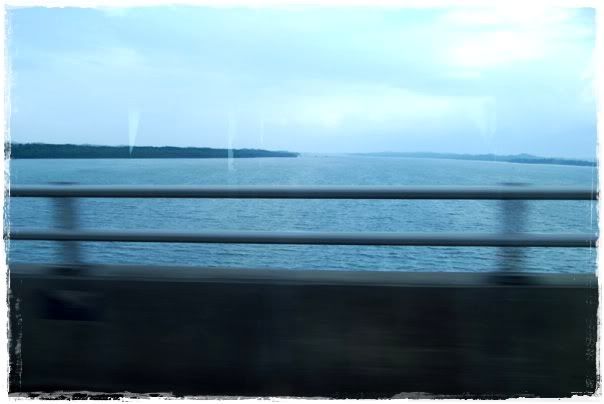 The Singapore SEA! (hhaha got any difference from Penang sea meh?)
We took the Aeroline bus from One Utama & I super like the sits because its so comfy!!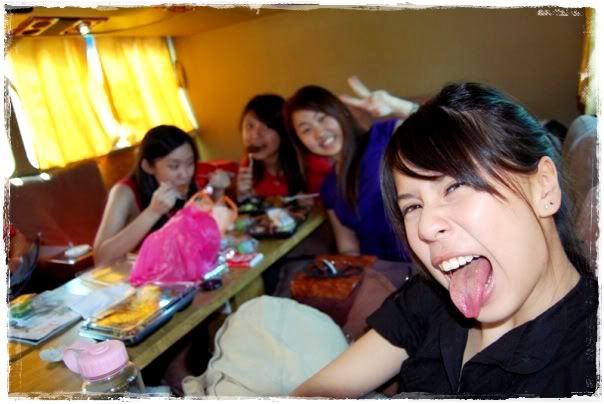 Why you focus yourself la, shie?
That's me in purple with the peace sign, Jia Qian & Hui Bin both in red both eating so you guess who is who la har.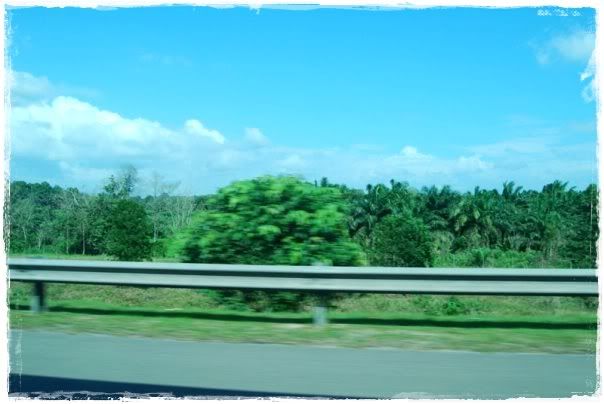 Journey to the 'west' - SINGAPORE!
I think this picture damn nice lo, what do you think?

We reached SG around 5pm if I'm not mistaken and all I rmb was rushing to the Plaza S'pore because JAY CHOU was there ma, haha! After that, we then headed to Jia Qian's aunt shop for some finger licking good dinner!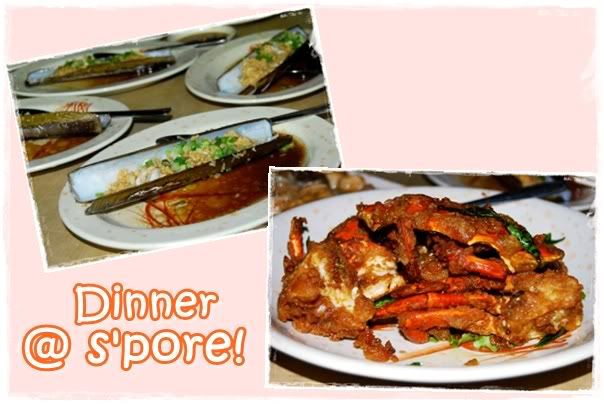 I was so tired & hungry so this is all I have :( I know I'm a lousy blogger!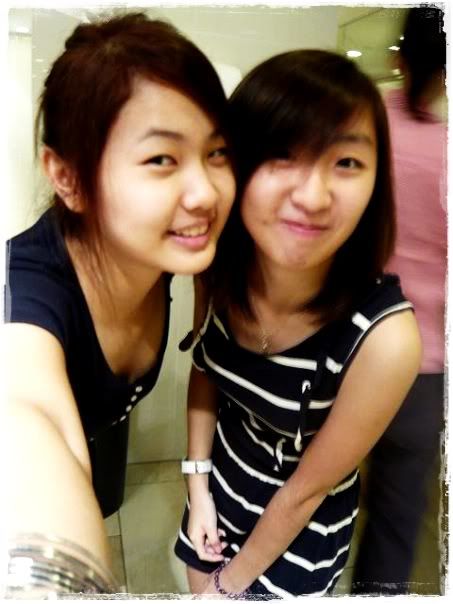 Say hi to Vivien! She's my coursemate in Taylors but I met her in S'pore too!
No la actually plan dy one hahaha!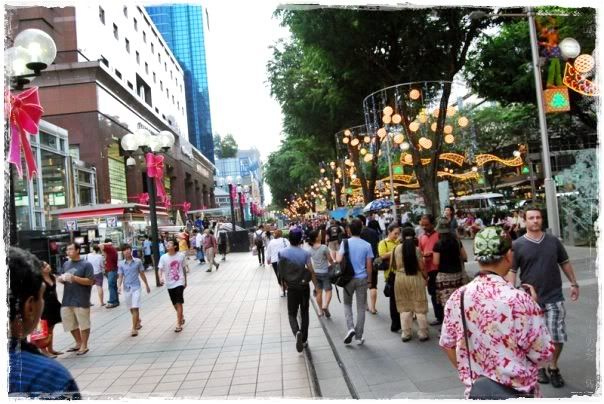 Lovin' the deco's....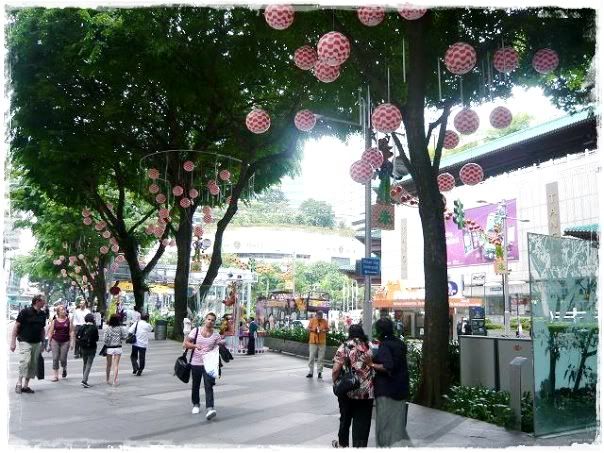 and the street of cause.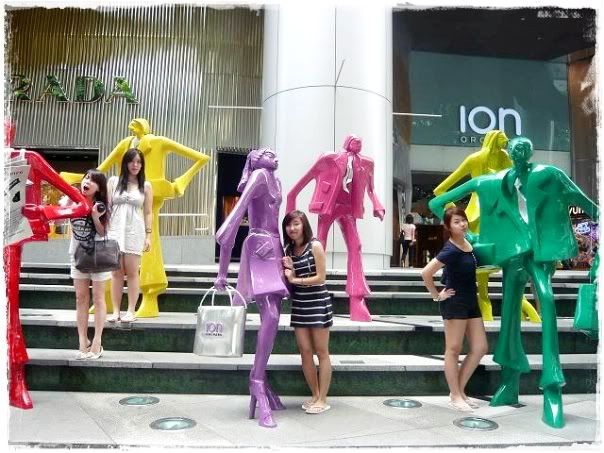 We basically took picture with every thing
(that we think its cute la)
.
Look at the shoes so damn big can, not cute meh!!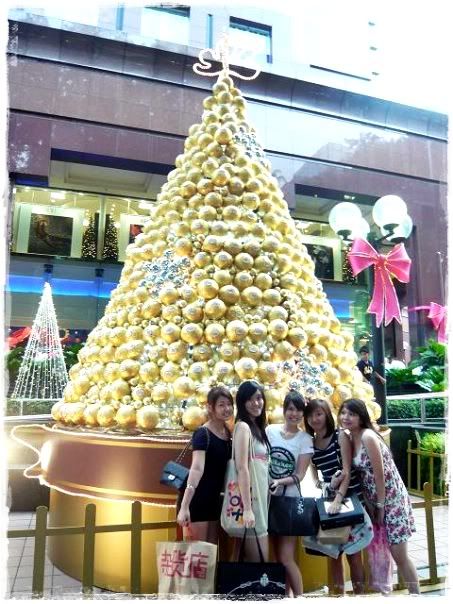 We've Ferrero Rocher's Christmas tree,
oh-so-colorful Christmas tree right in front of Prada,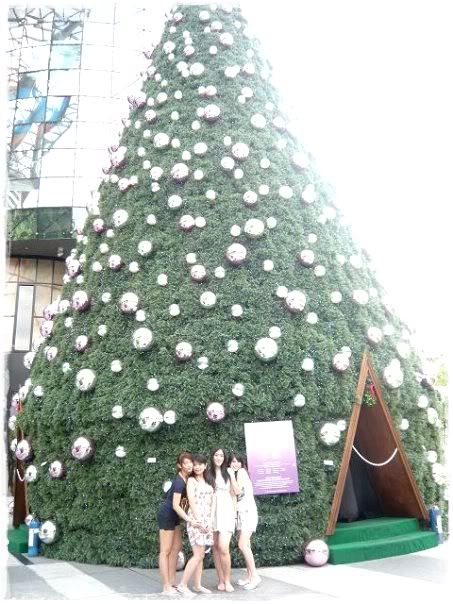 and another SUPER HUGE one too.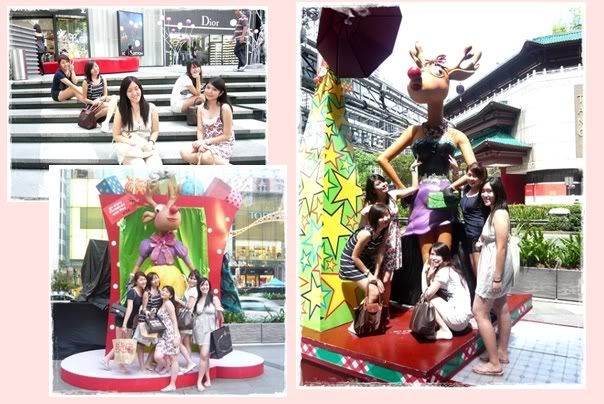 That's the five of us with our photo snapping moments!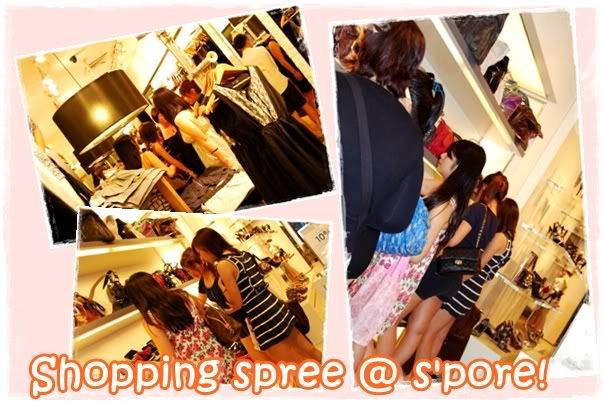 and of cause the shopping craze wahahhaha!!!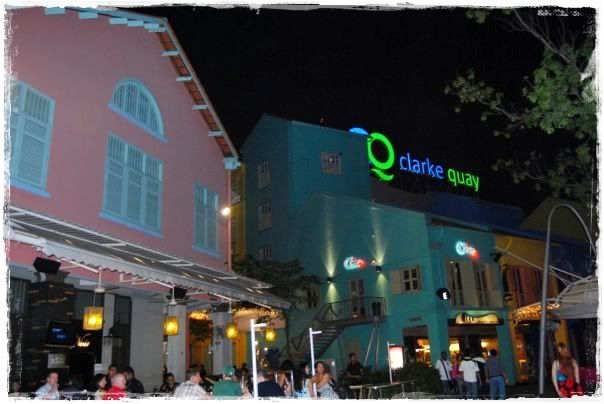 Now, say hi to Clarke Quay!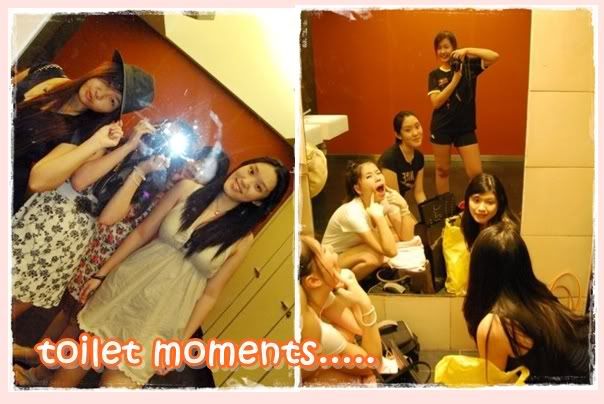 Before & after we changed.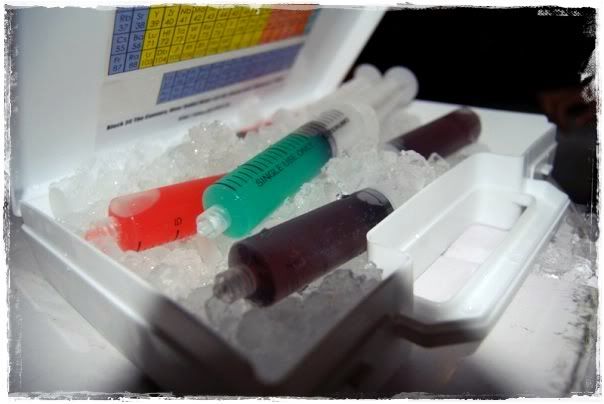 Jeng, we went for these awesome injections!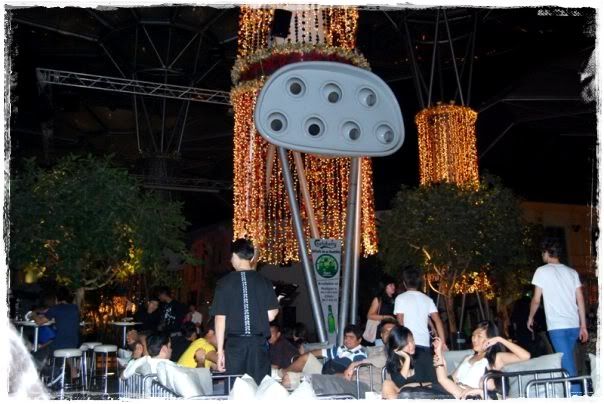 at this awesome 'clinic' with hospital beds around us?
*laughs*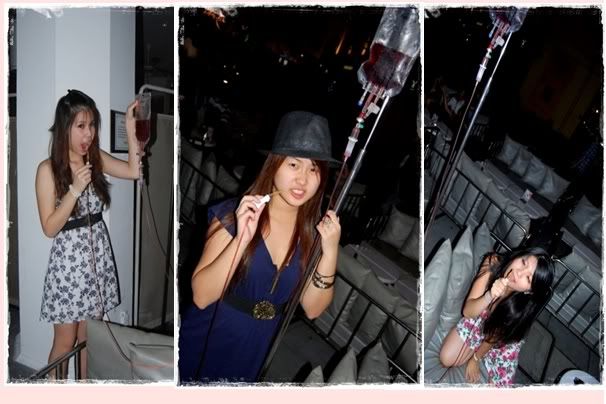 Yes we're vampire we drink blood one.
It was so cool, fun, happy hanging out with the 3 of them, having so much lame moments together and the best part is, we are at somewhere so far from our home!
(lol not really a good thing also i'll tell you why later)
Okay I should just tell you now. We slept over @ qian's aunt's place for the 1st night and guess where we slept during the second night? HAHHAHAHA. CLARKE QUAY! No la not sleep la as in we were chilling around the lake with Tuborg's & Maggi cups until 6am so we can take the MRT because our bus back to KL was 7am.
I would love to try out all the pubs and clubs @ Clarke Quay, who's with me?
Random shots - PLEASE TELL ME YOU SEE JOSH & HP.
They waited for me more than 2 hours cause I was @ Bugis Street.....
(you know what la)
Don't emo and angry me anymore pleaseeeeeeeeeeee.........

And the CALL & SMS rates was ridiculous!
30 SECONDS - RM2.5o
ONE SME - RM1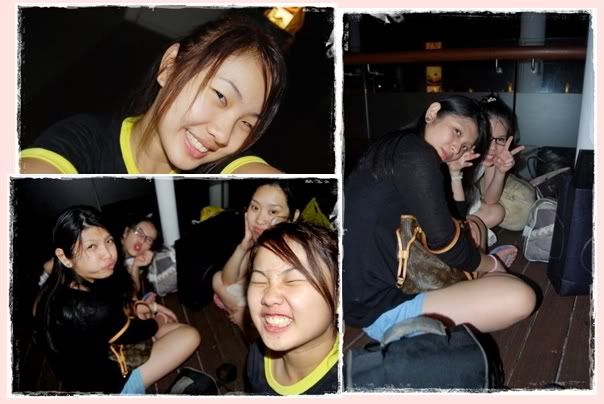 Just a few shots taken before we left S'pore.
Look @ our exhausted faces :(
No more pictures were taken as we were all dead tired and kong-ed once we enter the bus!
I would say it was a super awesome trip although we were pretty much running here & there haha but seriously, I would love to do this again!! I love S'pore!!
*hearts hearts*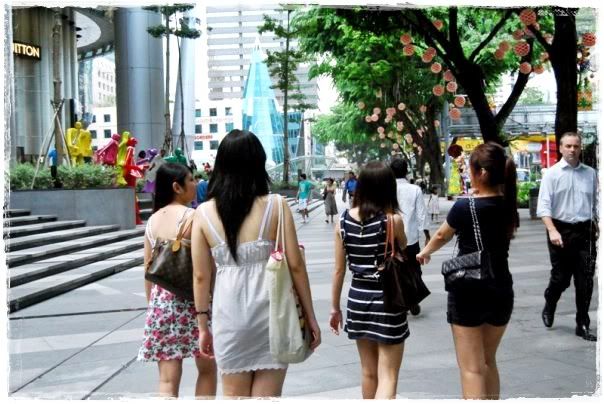 and I want to go s'pore again!!!
haha,
x
!
P/s:
Class is @ 8am tomorrow, I'm very the gan jiong! Eh 3 months never do assignment already eh! Wish me luck people!